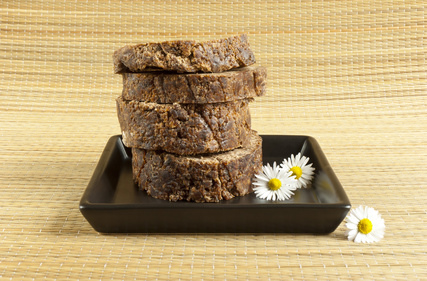 African Black Soap
also known as
"black soap" for short
, is an antibacterial, anti-oxidant, anti-fungal, antiseptic, anti-inflammatory and antiviral.  It is a natural source of the vitamins A and E.  It also contains iron oxides and it has natural healing properties.  It is one of those lost hair "miracle growth" products.  It doesn't "magically" grow your hair or anything like that, but because of all of it's healing vitamins and minerals, it makes it very hard for your hair not to thrive and grow in a nourished, clean and healthy environment.  The black soap that I use is raw African black soap, 100% natural and it is free from chemicals, dyes, preservative sand synthetic fragrances so it is ideal for sensitive skin types.
 

 Should You Use Black Soap For Your Hair? 
If you are thinking about using black soap  for your hair please watch this video where I answer some of the questions that I'm frequently asked about black soap regarding hair growth and maintenance.
 African Black Soap In My Hair Regimen
Black soap has played an essential role in my hair growth and the progress of maintaining healthy, clean and growing hair.  
My regimen
consists of me cleansing my scalp and hair from dirt and debris with
My Stimulating Shampoo
 which includes Black Soap and then I would apply my Whipped Mixture directly on my scalp, where I had balding or thinning.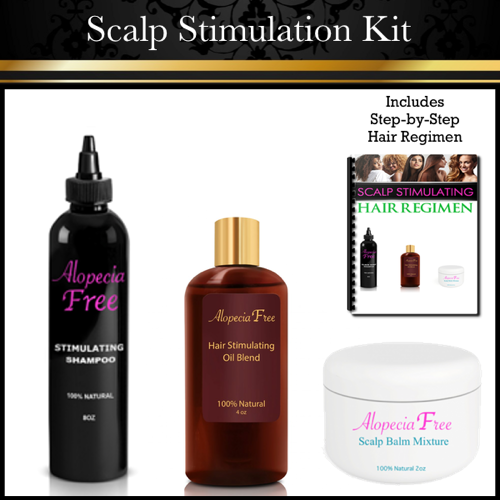 I would go to sleep and allow the oils to penetrate into my scalp and hair strands.  After months of doing this my hair started growing back. I documented my entire
hair growth journey
so you can see the results. I made my
Stimulating Shampoo
and put it in an application bottle.

I washed my hair with My 
Stimulating Shampoo.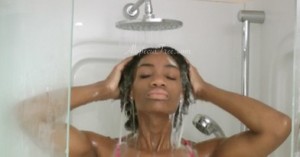 Once my hair was clean, I would apply my
Whipped Mixture.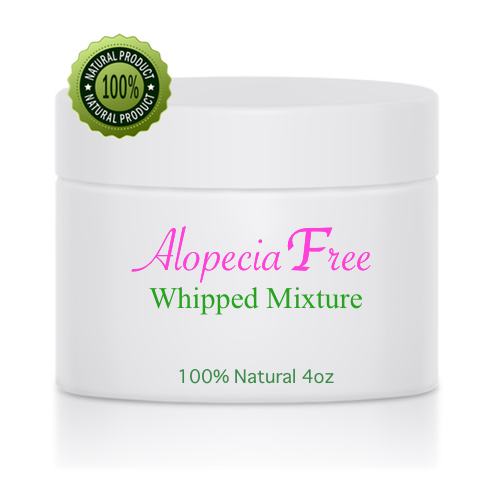 African Black Soap Benefits
African Black Soap Healing Properties
African black Soap is known to help cure and treat a wide range of scalp and skin conditions such as eczema, psoriasis, rashes, dandruff, dry and itchy skin, insect bites, bumps, cuts and wounds caused by various skin conditions.  The vitamin E in the soap is largely apart of why this soap is so effective at treating and healing such conditions.  This soap is enriched Vitamin E, which aids in the healing process and keeping scalp and skin bright, healthy, rejuvenated and clean and it keeps your hair shiny, soft and moisturized.
African Black Soap Moisturizing Properties
Black Soap is great at keeping your hair moisturized because it contains a high amount glycerine.  Glycerin absorbs moisture right from the air and applies it right onto your hair and scalp.  Glycerine keeps the moisture in your hair, which keeps it soft, malleable, and strong.  Moisture keeps our hair from being dry, weak and brittle, which contributes to hair damage and hair loss.
African Black Soap Cleansing Properties
Black soap is a gentle exfoliator that gives our scalp a deep clean, which is essential for keeping our scalp cleansed and stripped of any debris that may be clogging the hair follicles and pores, yet keeping our. It removes excess oils from the scalp and hair, without removing essential natural oils in our scalp and on our hair, which keeps the moisture in our hair and reduces dryness and damage.
My Experience With African Black Soap
I heard about African black soap from an acquaintance of mine.  I was telling her about my sons extremely serious case of eczema.  He had it from the top of his head, right down to his feet.  He couldn't sleep at night because he was so itchy and irritated.  He couldn't play a lot because if he got sweaty, tired or frustrated he would start itching.  My heart broke everyday because I had no idea what to do.  I tried EVERYTHING! Or so I thought. An acquaintance of mine recommended African black soap and I tried it out on his skin, along with my
whipped all natural mixture
and within a few months he was doing so much better! When I saw the affects it was having on his skin and hair, I tried it out.  My hair started growing back in the bald, thinning patches from the alopecia and today…
I am 100% Alopecia Free!