Argan Oil For Hair Growth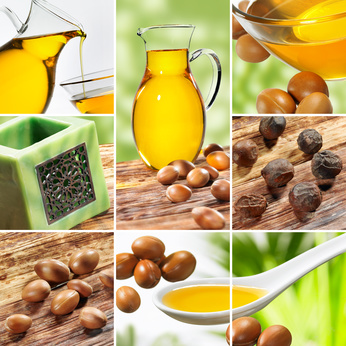 From my experience Argan oil is very light and it's not thick and greasy.  So it's great as a leave in conditioner to help moisturize your hair.  Argan oil rich in extremely beneficial nutrients for the promotion of healthy hair growth, including fatty acids and Vitamin E, which promotes healthy hair growth.
Antioxidants For Hair Growth
Vitamin E contains antioxidants, which helps to encourage the replenishment of cells, which encourages them to promote and grow, healthy hair.  Argan oil is non toxic, chemical free and non-irritating, making it ideal for all skin types, even those with especially sensitive scalps.
Stops Hair Loss
Argan oil can help to stop hair loss by treating underlying scalp conditions that lead to hair loss,  such as seborrhoea (a very oily scalp) dandruff, dermatitis, dry scalp, eczema and many more.  With any kind of skin/scalp condition hair loss is associated because it blocks hair follicles and damages our scalp, causing hair loss and excessive hair shedding.  Argan oil improves scalp and hair health and promotes new, healthy, hair growth.
Repairs Damaged Hair
Along with keeping your hair healthy and strong, it can actually reverses some of the damage that had been previous made to our hair.  If you are suffering from dry, brittle hair or hair damaged caused by using artificial chemicals, dying your hair, or from heat damage caused by using hot hair tools on your hair,  argan oil enriches your hair with nutrients and repairs damage. It is also a great product to use before straightening since it can help protect hair against heat damage.  Argan oil can also aid in treating and preventing breakage and split ends. When your hair is strong and healthy it will remain on your head longer, contributing to hair growth.
Dry Scalp Treatment
It is quickly absorbed into the scalp and hair, so it does not leave build up.  We know if our hair is moisturized is will grow and it will stop hair from becoming dry and brittle and falling out. It is extremely beneficial for our overall scalp and hair because it has the ability to restore softness and strength to our hair.
Argan oil promotes softer and stronger, sleek and shiny, more resilient, more elasticity, and more manageability to my hair. That is why I use it in my shea butter mixture, to grow and maintain healthy hair.