Jamaican Black Castor Oil For Hair Growth
Castor oil is great for hair.  It's very thick and greasy, so use it wisely.  I personally use Jamaican Black Castor oil because I've heard so many good reviews about how it helps your hair to grow thick.  I can't prove whether or not this is true, however I did include Jamaican Castor oil in my all natural mixture , which resulted in my hair growing back thicker and faster.  We have heard of the saying "If it's not broke, don't fix it." My hair finally started growing back after years of struggling to retain hair growth, so I decided to continue to use Jamaican Black castor oil and I have not tried regular castor oil at all.
 Jamaican Black Castor Oil or Regular Castor Oil?
Some believe that the difference between Jamaican Black Castor Oil and regular castor oil is that Jamaican black castor oil is dark and therefore not refined or processed. This "unrefined" Jamaican castor oil is believed to make it more superior to the clear castor oil.  This is not the case.  Jamaican black castor oil got it's dark color, due to the ashes from the roasted castor oil bean, being added into the castor oil.  Castor oil in it's natural state is a yellow color. The clear castor oil found in stores has been processed.
Why are the ashes added into the Jamaican castor oil?
It is believed that the ashes have natural and organic health properties and that the ashes do aid in better hair growth and healthy hair. So which is better?  Like I said, some have raved about longer hair growth and thicker hair.  All I know is that my hair grew using whatever was in my all natural mixture, so all the ingredients will remain the same.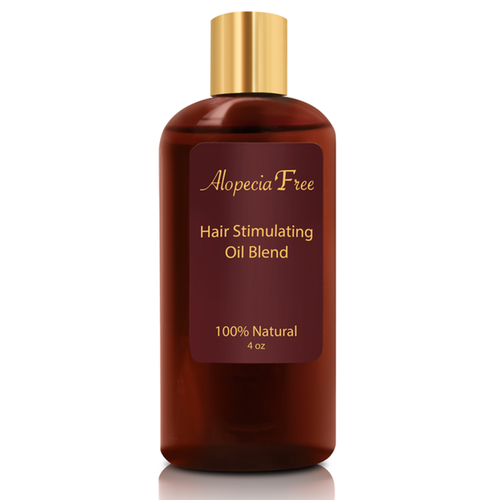 Jamaican Castor Oil Strengthens Your Hair
Castor oil has great benefits for healthy hair growth and retention. It is full of antioxidants, omega 9 fatty acid and ricinoleic.
Omega 9 is a phenomenal hair growth aid. It aids in activating hair growth and it fights back against thinning and baldness. It is responsible for preventing the keratin to get damaged due to the outdoor environment. It also adds strength to the hair follicle, which aids in hair growth. Overall Omega 9 promotes new hair growth and it prevents and protects our hair from thinning, damage and balding from hair loss.
Restoring Shine by Cleansing Your Scalp
Castor oil adds shine and lustre to your hair. The vitamins and minerals add strength and volume to our hair.  It also balances and restores our scalps pH levels. By restoring the pH levels our bodies are able to help keep those irritating skin and scalp conditions (like dandruff or eczema) away. This allows our hair to grow and get longer and thicker.  It also has anti-fungal and antiseptic properties, which aids in keeping our scalp clean and clear of any skin infections or hair loss related conditions.
Antioxidants Help Your Hair to Grow
The antioxidants in castor oil increases blood circulation to the scalp, which increases oxygen flow. This allows our scalp to get the nourishment it needs to generate new and healthy cells that will in turn aid in generating new and healthy hair. The extra oxygen allows the roots of our hair to grow strong. If the root is strong, it allows the hair to stay in the head longer. Weak and brittle hairs to the root, cause the hair to fall out quickly, which aid in hair loss and hair loss related conditions.
Castor oil is a great oil to use on your hair for the overall promotion of hair growth promotion and for radiant, stronger, robust and overall healthy hair.