The Benefits of Jojoba Oil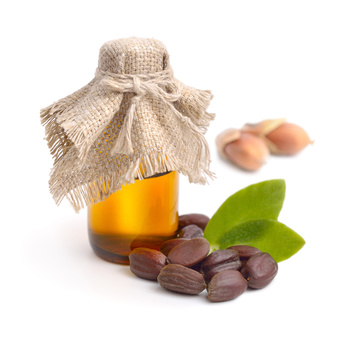 Jojoba Oil Healing for Hair and Skin
Jojoba (pronounced ho-ho-ba oil) is another great oil that I added to my Shea Butter Mixture, due to it's high nutritional value to our hair and skin.  I was surprised to find out that Jojoba oil is one of the few oils that is almost identical to our bodies natural oil, sebum.  It can be mixed very easily with other oils and it can be quickly and easily absorbed into the scalp and hair.  Jojoba oil has a wide range of benefits for the health of scalp and hair.
Jojoba oil is an anti-bacterial, anti-fungal, anti-inflammatory and it is non-toxic. This is great for individuals like myself who have sensitive skin and who like myself have suffered from various skin/scalp conditions.  JO reduces swelling and it eliminates skin bacteria. It is great and helping to heal various skin infections, such as, eczema, psoriasis and other bacterial infections.  It keeps the scalp clean from impurities and it maintains a healthy environment to allow hair to grow and be nourished, keeping it strong and healthy. This is one of the main reasons why I use it in my Hair Stimulating Oil Blend.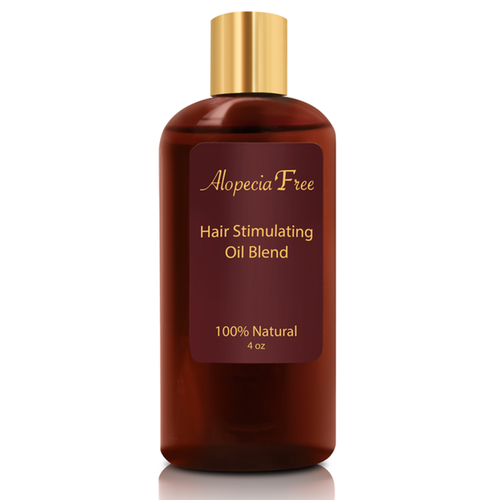 Protecting and Moisturizing Your Hair
Jojoba oil is great for protecting your hair from the outside environment by coating your hair strands with an organic barrier.  This keeps unwanted damage away and keeps needed moisture and nourishments in.  Jojoba oil will also close your hair follicles.  So if you are in a swimming pool with chlorine or salt , Jojoba oil will protect your hair from the stripping of it's natural oils and the destruction of your hair.  This will also allow your hair to stay moisturized and grow.
Jojoba oil is a great scalp and hair moisturizer.  As I mentioned before it is so close to the properties of our natural sebum, which makes it great at adding oil to our hair and scalp.  This helps us by enhancing our hairs overall look and quality.  It lubricates, hydrates and conditions our hair, causing it to look shiny, feel soft and to add strength. The protein, vitamins and minerals acts like a natural conditioner for your hair.  If your hair is dry, brittle and gets knotty easily, jojoba oil makes it easy to detangle and makes your hair more manageable.  This helps reduce breakage from combing your hair to roughly and it promotes hair growth and length.
Healing Your Scalp and Hair Regrowth
JO has the ability to unblock pores and to free our pores from unwanted particle or sebum build up. This is important for the overall growth of our hair because when our scalp is clean and our pores are clear, this will allow nutrients to enter into our hair follicle and it will allow our hair to grow healthy and strong. Unclogging our pores also stops hair loss and thinning caused by blocked hair follicles.  This is accomplished because when jojoba oil melts, it opens up the clogged pores and it encourages new hair growth.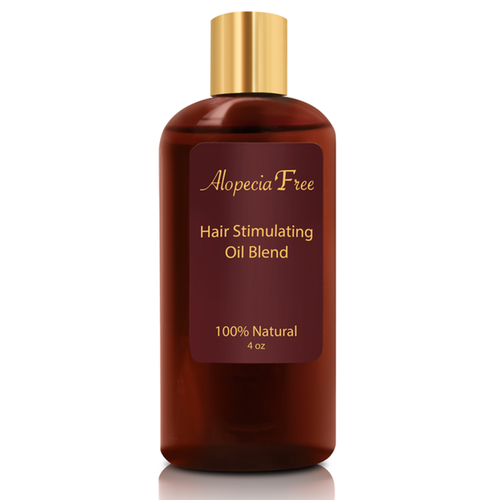 If your hair has been previously damaged due to harsh treatments and handling, jojoba oil is great at repairing damaged hair. Due to jojoba oils "sebum like" properties it is able to reverse the damage cause to your hair by, harsh chemicals or products, excessive shampooing or styling, heating tools (such as hair straighteners and blow dryers), perming, dying, etc. Jojoba oil is extremely effective at treating dry, brittle, damaged split ends and other various hair loss issues.
Antioxidants
Jojoba oil contains Linoleic acid and other antioxidents that aid in skin and cell regeneration.  This is especially important to those of us who have struggled or are struggling with hair loss issues.  With our body regenerating cells, this allows our scalp to grow new, strong and healthy hairs, which contributes to the overall health, volume and shine of our hair.