Benefits of Shea Butter For Hair and Skin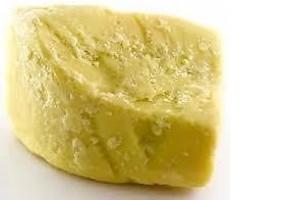 When I first heard about the benefits of Shea butter, I decided to start using it on my sons skin because he had really bad eczema. He would itch to the point where he was bleeding and soon his skin was covered in scabs. After going to many doctors I still could not finding any solutions for my sons eczema.
So I desperately began looking for answers. I finally ended up buying some Shea butter and mixing it together with other natural ingredients, to create an all natural mixture. I began using it on him regularly and soon I noticed that his eczema started to clear up and his hair line started to grow back.
He had lost his hair line due to his excessive itching on his scalp, caused by the eczema.
Once I noticed how
my all natural mixture
was working on him, I started using it on my scalp, hair and skin. After some months of doing this, the bald spot where I had alopecia started to regrow hair. I was so amazed!
Full the full story watch the video below where I explain more.
I've done a lot of research to find out
the many benefits of Shea butter.
Unrefined Shea Butter is The Way to Go
Shea butter is rich in vitamins, minerals and other natural properties and that is why I decided to use it as the base of
my all natural mixture.
It's main components includes linoleic acid, stearic acid and oleic acid along with many others. These are
easily and quickly absorbed into our skin
because of our bodies warm temperature. Raw unrefined Shea butter contains all of these natural properties, but refined Shea butter does not. This is why I only use yellow raw, unrefined Shea butter on my hair and skin.
It's an Antioxidant and Anti-inflammatory
Unrefined Shea butter has so many health benefits for skin and hair because it contains
antioxidant and anti-inflammatory properties.
Shea butter contains Vitamin A, E, F
and others, that protect our bodies from free radicals. Free radical damages our healthy cells and they are responsible for many of the health issues we face, including hair loss and hair loss related conditions. If our bodies are healthy, our hair will be healthy also. Inflammatory issues are main symptoms of a lot of scalp and skin conditions. Conditions such as eczema and psoriasis contribute to hair loss. It also has inflammatory properties, which help to heal us of these scalp and skin conditions and allow our scalp (and body) to re-grow hair in a healthy environment. Since unrefined Shea butter has no added chemicals, it is
ideal for sensitive skin.
It Keeps Your Hair Safe and Protected
It can be used as a natural sunscreen and hair protectant because there is a low amount of SPF. This can protect our hair and skin from the harmful ultraviolet rays of the sun. Shea butter coats the hair shaft and also protects it from damage caused by chemical hair treatments, blow dryers, straighteners and other hair tools.
Shea butter can coat and protect your hair
from the salt and chlorine contained in swimming pools as well. Whatever is good for skin is good for our scalp. Shea butter has
anti-aging benefits
because of it's collagen production, which contributes to youthful skin. It keeps premature wrinkles at bay. It also restores elasticity in our skin. It soothes dry, itchy and irritated scalp, without clogging our pores, so that our hair can grow without any obstructions or hinderances.
How to Apply Shea Butter to Your Hair and Scalp
Shea Butter is great for our skin and scalp, but it is also great for direct application to our hair. Raw unrefined
Shea butter is solid, dense and not really soft.
To apply it just scrape it out of the container with your finger, put it int the palm of your hands and rub your hands together. The heat from your hands will cause the Shea butter to melt and then just apply it to your hair and scalp.
How Does Shea Butter Restore Damaged Hair?
Since Shea butter is rich in Vitamin A and E it can repair damaged and split ends as well. It
adds moisture to dry, brittle, dull, lifeless hair
. It hydrates, softens, conditions and overall beautifies our hair. Shea butter adds all of these awesome benefits to our hair, without leaving it greasy and heavy
(based on the amount you use)
. Shea butter restores moisture to hair that has been damaged from chemical hair treatments, blow dryers, straighteners and other hair tools that cause damage to your hair.
Shea Butter Naturally Heals…
Due to Shea butter's nutrient dense components (including several kinds of fatty acids) it has a vast amount of healing properties for skin and hair. It is very effective at healing and curing conditions that directly affect the scalp, such as:
Burns
Dermatitis
Dry Skin
Eczema
Hair Conditioner
Hair & Skin Moisturizer
Insect bites/ stings
Itchy Skin
Scars and Sores
Skin Allergies & Rashes
Skin Cracks
And so much more….